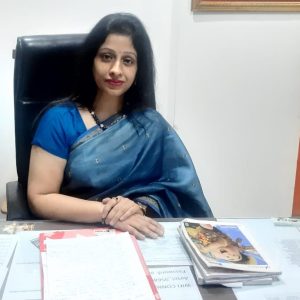 Committed to upholding a child centered ethos, we seek to set new standards in education and look ahead with confidence for future achievements.
As a parent you aspire us to provide best education for your child coupled with a deep rooted foundation built of skills and enduring values. At G. D. Goenka we identify with this feeling and strive to provide a learning environment that inspires children to reach their full potential.
The focus of education will be to nurture creativity heighten observation and encourage independent thought.
We stand committed to providing quality education to all students, thus making this centre of learning the choice for all those who care about learning. We welcome you and your child to G.D.Goenka, your support would ensure an enlightened generation of children emerging from Goenka.
Ms. Nivedita Mahajan
Head Mistress